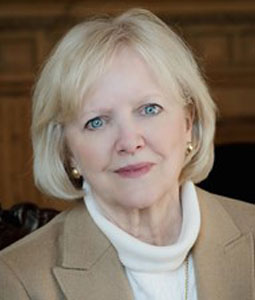 Back to Faculty
Karen Kalutz
Currently the co-director of the Buckley School of Public Speaking, Karen has been the steady force behind the school's success from the start.  As Reid Buckley's first and only chief executive of everything, she's recruited and trained the school's faculty, led the Executive Seminar, and designed and facilitated workshops for corporate clients throughout the United States and beyond.
Karen has done private coaching and speech editing for professionals, business leaders, military officers, and political candidates.  She is also a consultant with the University of South Carolina School of Business Executive Education Department, where she conducts public speaking workshops.
Early in her career, she naively accepted an assignment in Central America, discovering when she arrived that she'd been hired to provide public speaking training for a dictator.  All she's willing to say about the experience is that she's happy to have survived it, and since, has been up for any challenge.