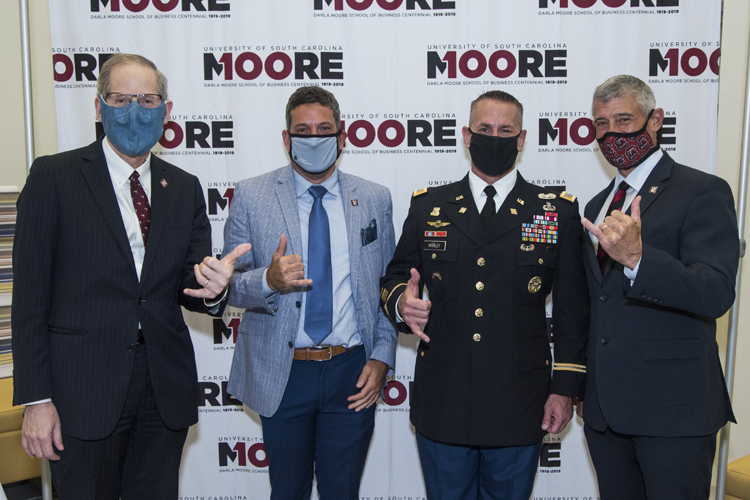 It's official! On Wednesday, Sept. 16, ExecEd hosted the signing of a memorandum of agreement recognizing our partnership with the U.S. Army Finance and Comptroller School.
Since 2014, Executive Education at the Darla Moore School of Business at the University of South Carolina has trained nearly 2,000 Army soldiers and civilians, and currently offers five programs that strengthens the expertise of our Army.
The memorandum of agreement creates a formal collaboration in which ExecEd offers professional courses in such areas as data analytics.
On hand for the signing were UofSC President Robert Caslen; Col. Gregory R. Worley, commandant of the Finance and Comptroller School at Fort Jackson; Dr. Peter Brews, dean of Darla Moore School of Business; and ExecEd Associate Dean Mark Cecchini.
Dr. Cecchini, who also chairs the School of Accounting at the Moore School, has taught more than 40 business analytics classes for the U.S. Army School of Finance over the past five years. In 2014, he received the award for Outstanding Guidance and Mentorship from the U.S. Army Financial Management School.