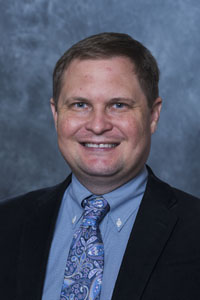 By William Hauk
The price tag on what the Biden administration calls the American Rescue Plan is, to say the least, imposing – $1.9 trillion.
No wonder those who criticized it along the way – Republicans, and some Democrats as well – warned that it was too much, especially for a country headed for a $2.3 trillion deficit without the COVID rescue/stimulus package. And that's after a $3.3 trillion deficit in 2020 – which was three times the size of the shortfall of 2019.
And the national debt is now at $28 trillion and growing.
But President Biden, along with such key advisers as Treasury Secretary Janet Yellen and Jared Bernstein of the White House Council of Economic Advisers, took the position that it was less risky to go too big than to go too small.
To many on the Biden team, this is based in experience. The $787 billion American Recovery and Reinvestment Act of 2009 – passed right after Biden had been sworn in as vice president – seemed enormous at the time. But then we saw what going "too small" can look like. Yes, we pulled out of the recession, and things got better, but it took a really long time.
It was a lot of money, but not nearly as big as the hole into which we'd dug ourselves. Bottom line: We should have gone bigger. The situation called for it.
Could the plan be too big? Yes, and the danger that presents is an increase in inflation. But we know how to deal with that. If the inflation takes off to the point that it leads to a rise in interest rates, that could be a bigger problem.
Then there's the national debt, which makes a lot of people nervous, including myself – but not too much in this case. So far, the debt hasn't been a problem. It hasn't cost us more than we could afford to service it, because the interest rates have been low. For now, I think we can afford the debt.
Balanced against that is what the plan will do for the country – which is a lot, and is needed. Some key elements are:
The $1,400 checks apiece that will go out to most Americans. That's in addition to the $600 checks passed in December.
The extension of the existing $300 weekly unemployment benefit, through Sept. 6.
A new child support payment that is expected to cut poverty in the nation in half. Most parents would receive $3,000 a year for each child ages 6 to 17, and $3,600 for each child under 6. It is a major expansion of the existing child tax credit, which provides $2,000 a year for children from birth through age 16.
I recently wrote an article on whether this legislation should be called "relief" or "stimulus." In fact, it can be called both, because it undertakes to do everything we need to help the economy recover from COVID. Certainly, those $1,400 checks are a form of relief. But when we question whether this or that individual "deserves" it, we miss the point that these checks pump much-needed life into the economy.
In South Carolina, about 1.5 billion will flow into state government coffers, and about half that again will go to cash-strapped local governments. That helps plug some of the budget holes that have come from people not going out and spending money and paying sales taxes.
For individuals, the biggest thing will be the stimulus checks, which are coming soon. What that accomplishes depends on the situations of particular families. You'll see middle-class families going out to eat, going to the beach, and doing all the things that they haven't been able to do during the lockdown.
As for those who have been hurt worst by the pandemic – those who have lost livelihoods – the money will go to servicing debt they've run up over the past year, for rent, utilities and more.
At whatever the level of economic pain, people are going to have a lot of pent-up demand. And the checks will enable them to satisfy that demand to a significant extent, and stimulate the economy.
We'll see a big liftoff in South Carolina's critical tourism/hospitality industry. Meanwhile, such large companies as airlines started breathing easier the moment the legislation was signed. Both United and American Airlines have stated that they can now avoid furloughs that were expected to come in April.
More and more of us have been able to get the doses of vaccine that we hope will protect us from the coronavirus. There is ample reason to believe that the American Rescue Plan will be the shot in the arm that the U.S. economy needs to recover, and thrive.
William R. Hauk, Jr. is an associate professor in the Department of Economics at the Darla Moore School of Business at the University of South Carolina. He has taught international trade, intermediate macroeconomics, principles of macroeconomics and government policy toward business.