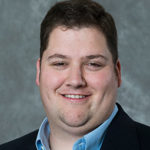 By Donald J. "DJ" Schepker
What is your company's strategy, and how can you help to execute it?
Understanding your part in that strategy, and how you can play that role more effectively, is the focus of the Translating Strategy into Results course that I teach at Executive Education at the Darla Moore School of Business. It's the first of three courses that lead to obtaining a Certificate in Strategic Leadership from ExecEd.
The course is about understanding what strategy is, how it is formulated based on analyses of the organization and its related environment, and how it can be implemented and executed. For implementation to happen, participants first have to understand their organizations' strategies and then assess their roles in creating value consistent with those strategies.
Like all courses at ExecEd, the focus is on what participants are dealing with in the real world. We help each understand what his or her company is trying to achieve, and show them how to translate abstract concepts into concrete reality.
Participants are challenged to think, What are the goals my company intends to accomplish, and what are the four or five things I need to do to get us there?
One in-class exercise we have is to answer these questions:
How does your organization create value?
How does the group to which you belong create value?
Are the value-creating activities of your group consistent with the organization's strategy?
What are the competitive challenges your organization faces today?
The course helps you understand not only that strategy, but the environment that led to the strategy's formulation and how the environment will influence its execution. You learn to identify opportunities and threats, and then capitalize on the opportunities while limiting the impact from threats.
Participants tend to be at the level in their organizations where they aren't the ones setting the strategy, but they are responsible for carrying it out.
More often than not, we find that they don't spend enough time thinking about what their strategy is and connecting that strategy to their roles. They often perform well at their jobs and lead effective teams, but operational effectiveness isn't the same thing as strategy. This course helps managers understand how to take their efforts to the next level to ensure the organization's success.
This course is designed to be thought-provoking. In fact, we spend a lot of time just thinking – and a lot of other time talking together. Participants learn a lot from their interactions with each other – about strategic roadblocks that others have encountered, and how they managed to overcome them.
We hear that after taking this course, people have a renewed sense of purpose and understanding about strategy and how to focus their energies on implementing it. Later they are able to say, "I was able to accomplish this goal because I was able to communicate to the team the importance of performing actions needed to execute the strategy."
And that makes an enormous difference in any organization.
So do the other two courses in the Strategic Leadership Certificate curriculum – Being an Effective Leader and Leading Change. You'll learn more about those in subsequent articles.
Dr. Schepker is an assistant professor of strategic management in the Moore School, and the research director in the Center for Executive Succession. Schepker received his B.S. degree from Babson College with a focus on finance and economics, and his Ph.D. in Strategic Management from the University of Kansas.