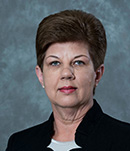 By Janice Fergusson
You may have a lot of material to cover if you want to become a Certified Government Financial Manager (CGFM). It may seem like an overwhelming amount of material, but we're here to help at Executive Education (ExecEd) at the Darla Moore School of Business. Our new CGFM Exam Preparation Program will walk you through all that material, help you understand it thoroughly, and get you ready to take the required exams.
Yes, that's exams, plural. You have to pass three different exams to get the certification.
The CGFM is a professional certification awarded by the American Government Association (AGA). This certification demonstrates competencies in governmental accounting, auditing, financial reporting, internal control and budgeting at the federal, state, and local levels. To become certified, candidates must:
Read and agree to abide by AGA's Code of Ethics.
Have a bachelor's degree in any subject area from an accredited U.S. college or university.
Have at least two years of professional-level experience in government financial management.
Pass those three comprehensive CGFM examinations mentioned above.
The course I teach concentrates on what you need to know to pass those exams.
This course is the first designed specifically as part of ExecEd's new Government and Military Solutions program. The course is new, but it grew out of a relationship between ExecEd and the U.S. Army Finance and Comptroller School that started in June 2014. Since then, ExecEd has helped fill a critical gap between growing technology and the training soldiers need to perform their financial management mission – and to make them better prepared for careers after the Army.
This program, and the CGFM course specifically, are not just for the military. We also help individuals from governmental agencies at both state and federal levels.
But soldiers in particular have an incentive to sign up for the certification course, whether they are staying in the Army or not. That's because they can receive dollars to pay for it through the Army's Credentialing Assistance Program. Learn more about that here.
I taught this course twice over the summer, in different formats. Reading the evaluations from students, I find that they believe they have benefited greatly from being led through the material by an instructor who has taken the certification exams and who has taught this material for more than 20 years in an academic environment.
And a big part of the help they receive is learning not only the material, but how to do a better job taking the exams themselves. In many ways, learning the proper exam-taking techniques is every bit as important as knowing the core material.
ExecEd will be offering this program on a quarterly basis. I'm excited to be a part of this program, because I know those who take the exams and earn the certification derive benefit from it. This certification opens doors not only in military service, but at the local, state and federal government levels. You can register here. 
Janice Fergusson retired from full-time teaching in 2019 and currently focuses on instructor-led executive education. Her areas of academic interest include managerial accounting, and governmental/nonprofit accounting. She received her B.A. in Business Administration from Columbia College and her Master of Accountancy from the University of South Carolina. She is a Certified Public Accountant. She had a successful career in banking for more than 25 years before pursuing a second career in academia.