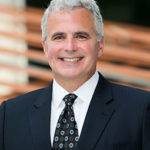 By Anthony Nyberg
The human resources function increasingly plays a critical strategic role in driving business success. At the Darla Moore School of Business, we teach a team-based course through Executive Education that ramps up the ability of HR business partners to play that role.
HR Leadership is listed among our Open Enrollment courses, yet teams from the same company work together, like in our Custom Solutions classes. We invite companies to send groups of five experienced HR professionals (the average participant had more than 16 years of total work experience, and 50% of participants were Senior Directors and/or a VP of HR). The full class consists of five such groups.
Participants from a given company rarely worked closely together prior to the class, but here they learn together, and go back to their workplaces with increased ability to work and communicate together. In some cases, these teams have become emergency ad hoc groups of problem-solvers upon returning to their organizations.
Participants also learn from other class participants. Since we started offering this program in 2017, those classmates have come from global organizations such as Merck & Co., TIAA, Prudential Financial, Lincoln Financial Group, Vail Resorts, and AbbVie pharmaceuticals.
This course isn't about what some might mistakenly think of as "HR issues," such as simple transactional functions. This course is about focusing on the big-picture value proposition that HR brings to a company. From a broad perspective, it's about influencing the strategic direction of the business, using analytical tools to better provide evidence-based input, and more constructively influencing other business leaders to drive business success.
To do this, the five-day HR Leadership program focuses on three primary areas that strong HR leaders must influence to optimize business success:
Influence the organization by building the human capabilities necessary to execute the strategy.
Influence decisions by understanding and navigating the common mistakes that often plague decision-makers.
Influence people who often let their personal agendas replace the business's agenda.
There are five components to the teaching process:
Participants analyze examples that illustrate core concepts.
Participants think about relevant data and how they might be used.
Faculty present key concepts, models, and tools to help participants better understand how to help other business leaders.
Participants apply these concepts to a meaningful company project. Faculty members work with each group to help think through their case, applying relevant concepts.
Faculty follow up on the application of the company case after the course.
I work as part of a team of eight faculty members, which includes Pat Wright and Rob Ployhart, to ensure both extraordinary content and a deeply personalized experience for each team of participants.
Our fall course is scheduled for October 24-28. For more information, please see our website: https://www.mooreexeced.com/open_enrollment/hr-leadership/.
Or contact ExecEd at 803.777.2231.
Anthony J. Nyberg is the current chair of the Management Department and is a professor at the Darla Moore School of Business. He teaches courses in negotiations and decision making, compensation,  performance management, and research methods. His research focuses on how organizations compete through people, specifically the strategic role of pay in their attraction, emergence, retention, and motivation, including those in the C-suite. He received his doctorate from the University of Wisconsin, Madison.