HR Leadership
Program Topics: Diversity & Inclusion, HR Strategy, Leadership & Management, Strategy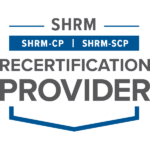 A group of HR leaders equipped with the skills they need to problem-solve efficiently and cooperatively, poised to guide your business to the top. That's the ideal team for any corporation, and it's the type of team ExecEd can help you build.  By investing in Executive Education's HR Leadership program, your HR professionals will develop powerful strategies and improve the skillset they need to lead the way to success within your organization.
This intensive five-day program provides participants the framework and tools to improve their own leadership skills and drive business performance. Participating teams network with teams from other organizations while being led through a variety of frameworks aimed at linking HR to business strategy. Then, using these concepts and facilitation by faculty coaches, your team will analyze and tackle an issue your business is currently facing. Whether it's building innovation capacity, improving customer service, or maintaining an inclusive, equitable work environment, we can help your team develop business solutions.
The work begins before participants arrive at the University of South Carolina Darla Moore School of Business campus. Prior to the start of coursework, the team and its project sponsor from within the company will have a conference call with the program director and Exec Ed coach to make sure the team's project is appropriately scoped out. The program director and coach will help the team make sure its plan includes:
A clear statement of the business issue to be solved and a person identified as the project sponsor.
A clear statement explaining the issue's importance
A general knowledge of fixed costs, variable costs, revenues, and margins as they pertain to the unit relevant to the case.
Once the team arrives for the five-day program, members will walk step-by-step through five pedagogical components that will lead them to solutions. Participants will:
Analyze case studies of organizations that illustrate concepts to be covered.
Think about relevant key data and how it might be used.
Hear faculty presentations of key concepts, models and tools that will help participants better understand how they might help their businesses' leaders.
Apply these concepts to their company case project.
Present their case projects and receive feedback from the faculty and other participants.
Exec Ed's support doesn't end once the classwork is over, though. Faculty will check back with the team approximately six weeks later. During a follow-up video conference call, Moore School faculty will help the team analyze its feedback and offer suggestions for any additional actions needed.
Who Should Attend
Five to six team members who already have a deep understanding of the business and what drives its success. This includes executives who:
Have a minimum of five to 10 years' HR experience and a desire to gain greater understanding of how HR can, and must, impact the business
Are one turn away from an independent role, such as HR leader for a standalone business unit, division or large site.
Are about two moves away from a chief human resources role.
Key Benefits
At completion of the program, team members will be trained to:
Build the human capabilities necessary to execute strategy.
Understand and navigate common mistakes that plague decision-makers.
Help personnel overcome their personal agendas and understand the business and what drives its success.
Submit your email to receive an alert when this course is open for registration.